Kitchen Hygiene & Food Prep
How we work
Not all kitchens are the same, so the first step is to carry out a site survey.   That enables us to prepare a cleaning schedule for your approval.   A quotation will follow with date, times of access and detail, including access to hot water, to be agreed.
Our operatives will then clean all areas included in the schedule, leaving them hygienically clean.   The schedule generally includes areas not normally accessible during routine daily cleaning, such as the interior of the extraction hood.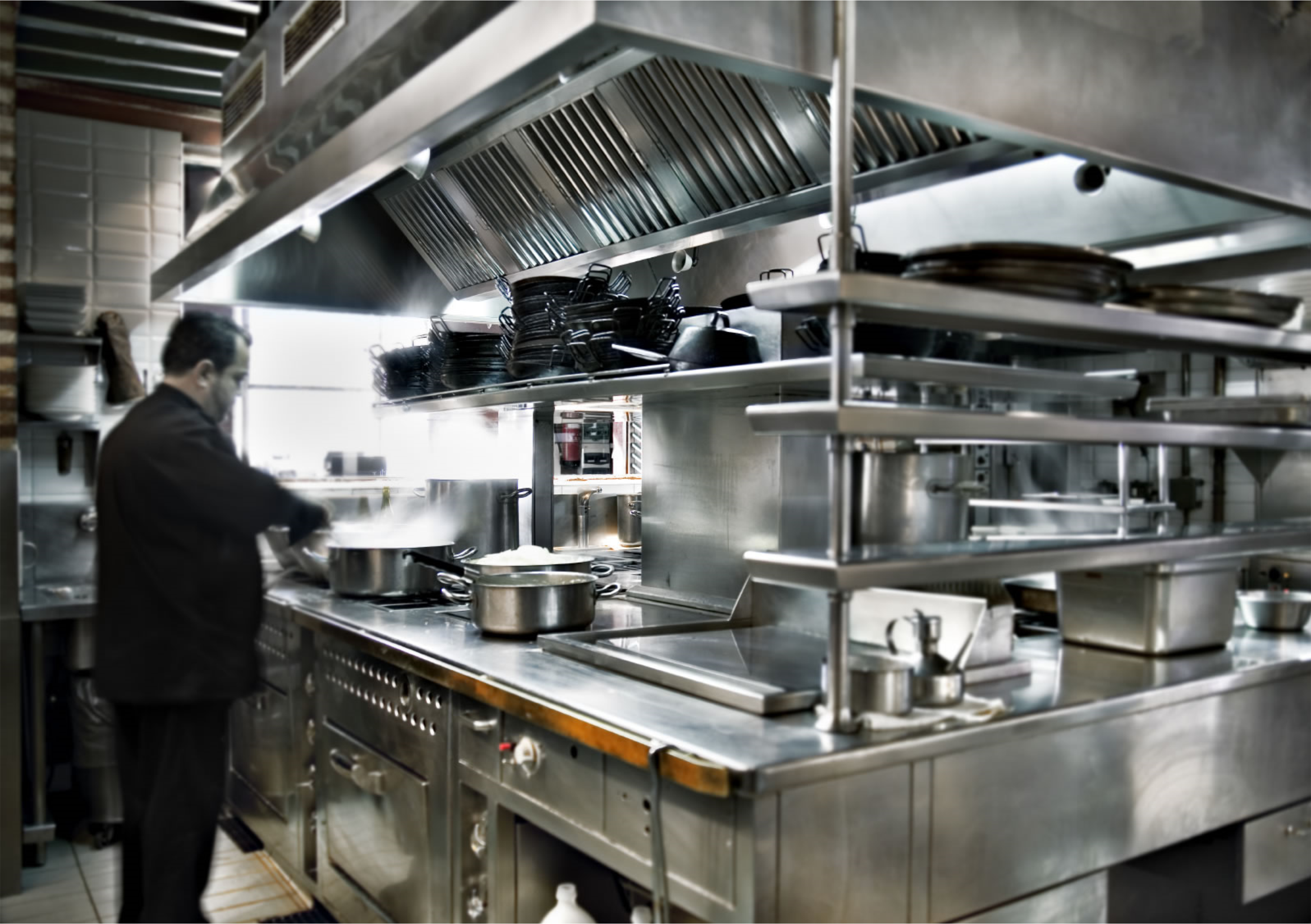 How can we help?

Call us on
01903 265 426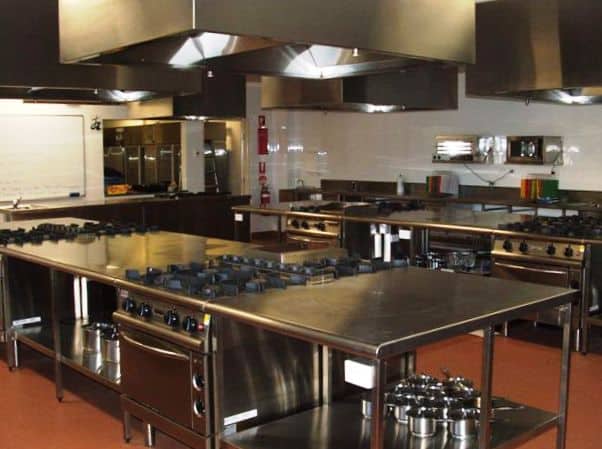 Cooking ranges:
Where safe to do so, we disconnect the range's gas hose and pull it away from the wall.   If the gas hose cannot be disconnected we will pull the range out to the extent allowed by the gas hose safety chain.   The area behind the ranges including gas hoses and gas pipes can then be cleaned. Interior and exterior surfaces and all abutting panels are cleaned including the oven backs and feet.   These are cleaned by hand and/or the use of steam cleaning machines.
Racks, trays, shelves and oven tops:
These are removed wherever possible and immersed in a heated de-carbonising tank.   After a while even the most stubborn carbon deposits are removed.   Because of their general inaccessibility, splash walls, pipe work and fittings are generally the dirtiest areas to be cleaned. Amazing things have been found when cleaning them!
Preparation tables:
Tables come into direct contact with food and warrant particular attention.   Wherever possible their earth cables are disconnected, allowing complete access to their sides and under-surfaces.   Shelves and feet receive the same level of attention.   After cleaning they are dried with dry steam machines, providing further sanitising, and then polished with food safe stainless steel polish.
Dishwashers:
We dismantle them as far as practicable and all parts thoroughly cleaned by hand and/or steam.   Then re assembled.
Floors:
All designated floors are scrubbed or steam cleaned.   We pay particular attention to junctions and areas beneath fixed equipment.If needed we lay on the floor to reach difficult areas!